It's July 1st today.
For all my Canadian friends, Happy Canada Day, eh!
Not only is it Canada Day, it's also the beginning of…
… a new month
… the second half of the year
50% of 2019 is done & 50% of 2019 is ahead of us.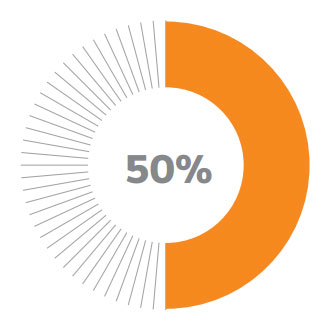 This is a great time for reflection. It's in this reflection that helps us do a course correction as needed.
Look at your goals that you set for yourself at the beginning of the year.
I have a couple questions for you to consider…
… what accomplishments do I need to celebrate from the first half of the year?
… how are you progressing towards your yearly goals so far?
… are you at least 50% complete on them?
… at this rate, will you reach them or exceed them by the end of the year?
… what are my top actions that I can take right now that are in line with my goals?
If you didn't set goals, it's all good, there is no better time to start than now.
There's a popular Chinese proverb that says: 
"The best time to plant a tree was 20 years ago. The second best time is now."
If you do not have written goals, I highly encourage you start… now.  The sooner you start, the sooner you can take action.  And action ultimately leads to your desired results.
To get my goal setting system that I use every year, reply to this email with a simple YES, and I'll fire it over to you.
This exercise has been an absolute Game-Changer.  Year after year, it has has helped me create more clarity & greater focus throughout the year.
Also, my long standing invitation remains open to anyone that wants to hop on a call with me. This is a no strings attached call. It's totally complimentary & my special way of saying thank you for being part of our Epic Living Community.